Universal Electrode Holder
This electrode holder is modular to allow you to weld in places too small for a standard electrode holder. See its three components adjustable to your needs.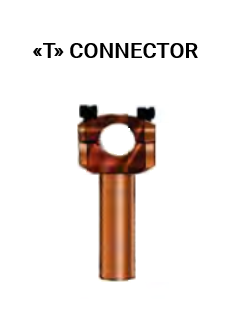 «T» Connector
The connector provides quality support for the «2N» type electrode holder with its 3 or 4" handle.
Read more >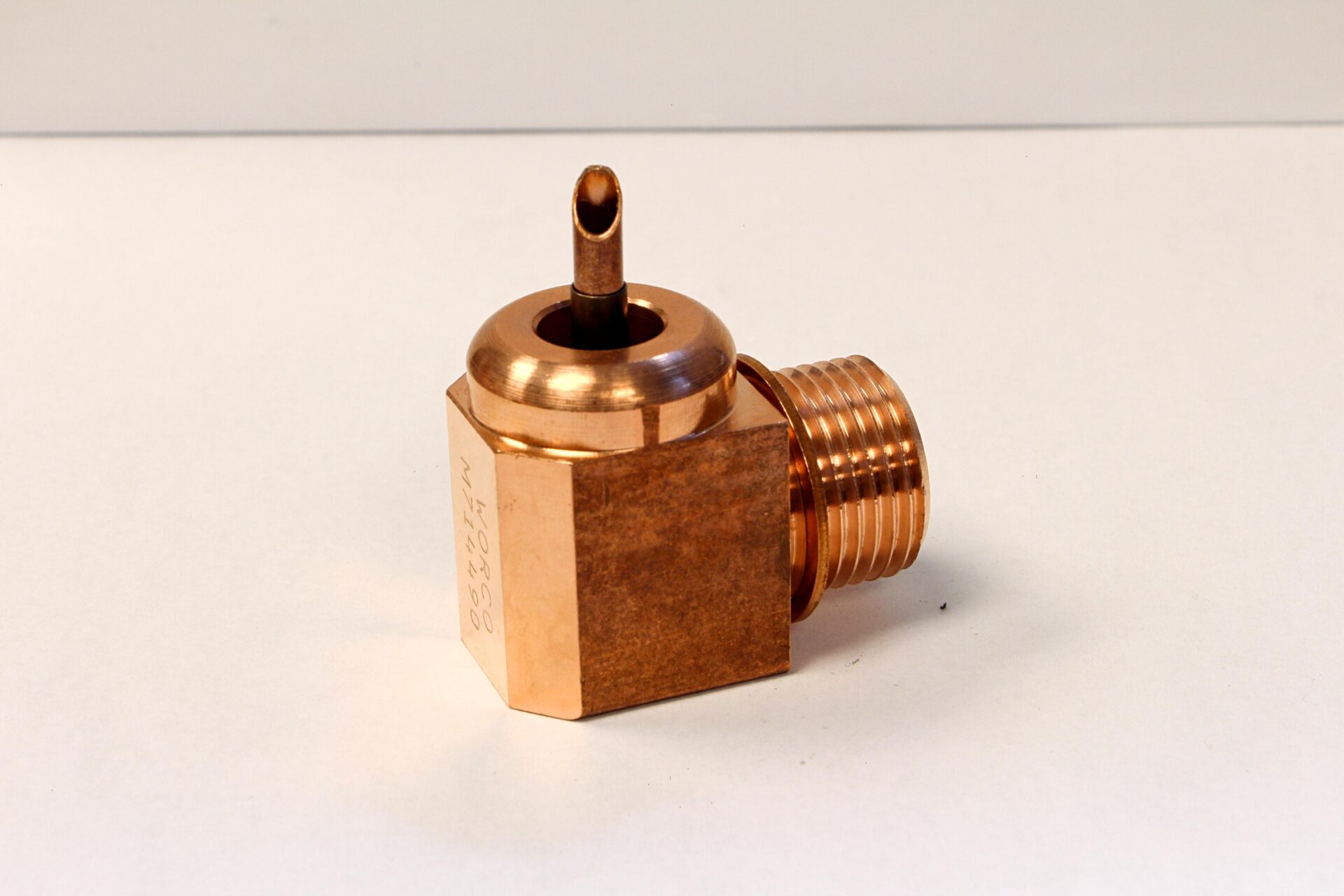 «M» Adapter
With its three angle choices (0 °, 30 ° and 90 °) this adapter will allow you to place your electrode exactly in the right place on your workpiece.
Read more >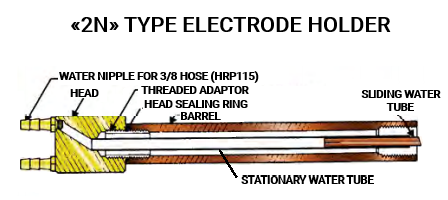 «2N» type electrode holder
Being horizontal and 8 or 12 '' long, this electrode holder is perfect for accessing hard-to-reach places.
Read more >
YOU HAVE QUESTIONS? WE HAVE ANSWERS!
Does this electrode holder only work on the bottom arm?
No! Several welding applications are available with this assembly. You could install the universal electrode holder on the upper arm with the « T » connector either facing towards the machine or outwards (same goes for the lower arm). You have 4 ways to position this set on your equipment.
When you start to notice wear, should you change the entire assembly?
No! This is one of the advantages of this kit. You will simply have to change the « M » adapter, as this is the part that wears out the most as it absorbs repetitive shocks. The « 2N » type electrode holder and the « T » connector will therefore have a remarkable longevity.