The spotwelding gun offers the performance of a stationary welder in a compact size. It is offered in a suspended version, where it allows an operator to manipulate it. In the integrated version, it works inside a robotic cell or a production line.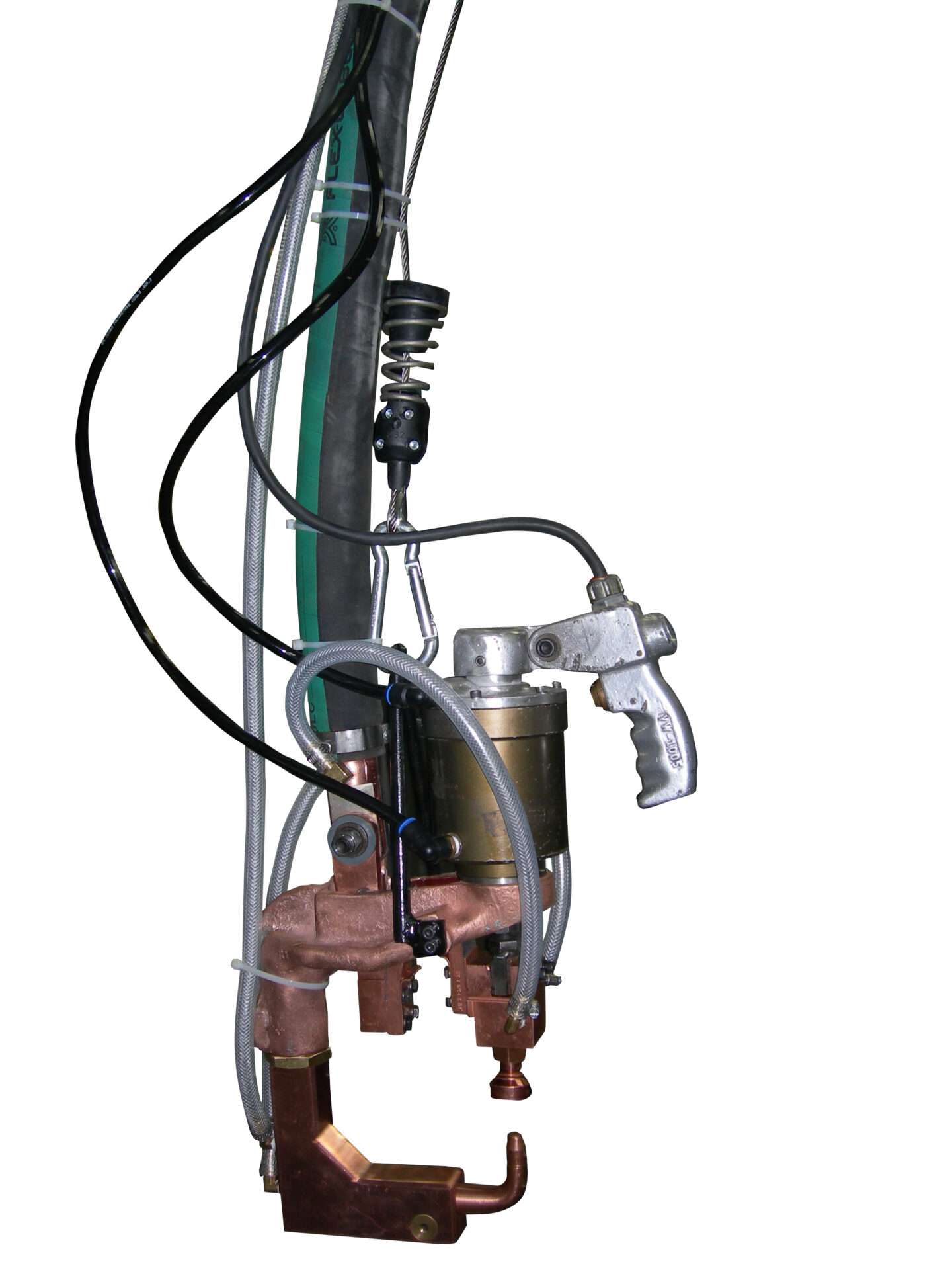 Remanufactured other spotwelding gun
The integrated gun is designed to work in conjunction with a robot, or to be integrated into a welding set. It allows fast and precise welding.
Read more >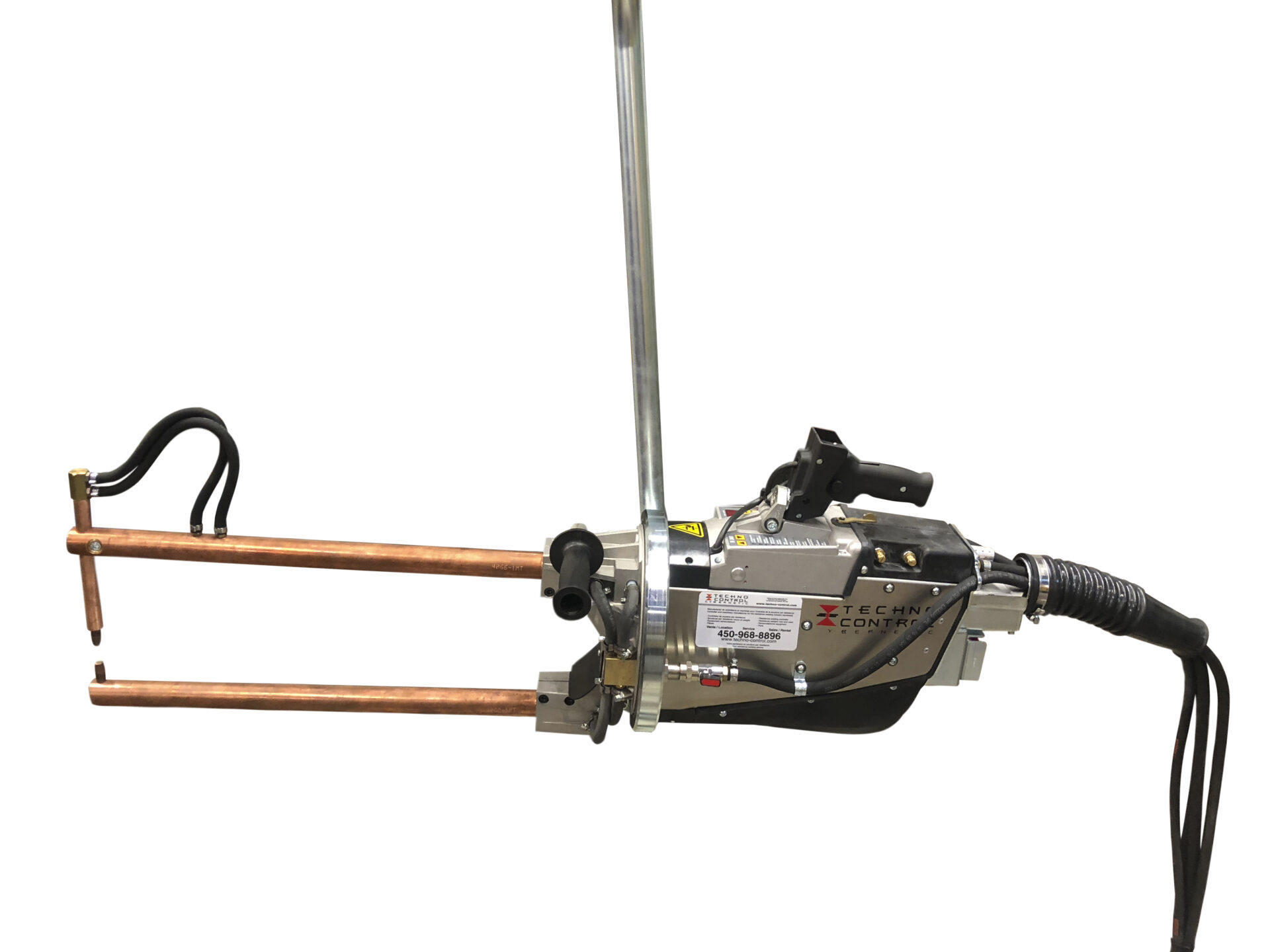 Remanufactured suspended spotwelding gun
The suspended gun is an asset as much for small parts as for bulky or for the ones that are difficult to move. Combined with a hoist, it offers assisted handling which allows the operator to have minimal work effort.
Read more >
YOU HAVE QUESTIONS? WE HAVE ANSWERS!
I am looking to automate my production. What type of spotwelding gun would suit me?
Definitely the integrated gun. Send us 3D drawings of your parts to weld and we can guide you to a custom machine for you.
Do you have different possible configurations for the electrodes on a suspended gun?
Sure. Several types of movement and configuration are available for you. Contact us!
What is the weight of the suspended gun?
Weight is determined by several factors. A balancer is included to counterbalance the load.